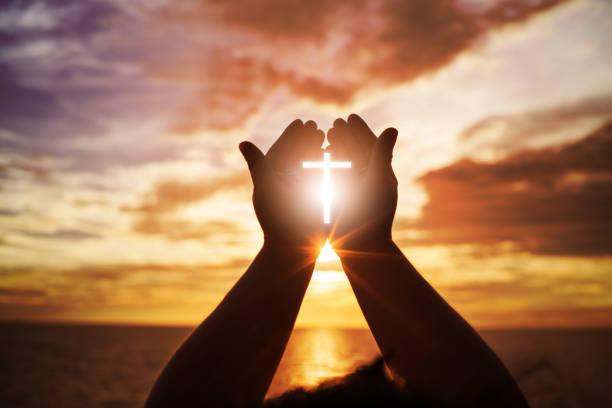 Do not be anxious about anything, but in every situation, by prayer and petition,
with thanksgiving, present your requests to God. And the peace of God, which transcends all understanding, will guard your hearts and your minds in Christ Jesus.
Philippians 4:6-7
Therefore, confess your sins to one another and pray for one another, that you may be healed. The prayer of a righteous person has great power as it is working.
James 5:16
Current Prayer Requests
10/30/2021
-Donna's friend Donna lost her husband to cancer last year. Now the other day her son died.

9/19/2021
-Pat needs healing for motion sickness.

4/30/2021
-Moses Christian Hope Group – Venezuelan Ministry needing support and peace.

-Pastor Peter Elvin from Shalom Church, India.

4/18/2021
-Linc Church Mbiko – Ugandan evangelists needing travel funds for revival tour.

4/17/2021
-Prayers for a man whose wife died just a few months ago and now whose sister just died suddenly.

-A lady whose heart is giving out and needs a pacemaker.

4/16/2021
-Thanks for a friend who is incarcerated who has been unexpectedly blessed with honor-grade status and moved to a much nicer facility. Prayers needed for possibility of parole soon.

-Collins Craig needs funds to finish constructing their church building. They often worship with no protection from the weather.

4/15/2021
-A pastor needs prayer to be more compassionate and not so condescending.

-Isaac Kiberu needs funds to help build an orphanage in Uganda.

4/11/2021
-A family who came home from vacation and a day later all had covid.

4/4/2021
-A lady and her mother who need many repairs done to their home and are being taken advantage of by the contractor who keeps demanding more and more money.

3/19/2021
-A son needs prayer for his mother Lorraine's salvation, healing, and finances. She lost her hearing, has memory loss, bad posture, body pain, and blood pressure issues.

3/6/2021
-A lady suffering with great pain due to an intestinal infection and diverticulitis. Now on antibiotics & liquid diet but pain has not lessened.

3/5/2021
-A young man who broke two bones in his legs. May God miraculously heal him and meet his every need.

3/4/2021
-A lady whose sister suffered a scary house fire last evening. They are people of faith and live for the LORD, but are still reeling from the sudden catastrophic event.

2/28/2021
-A lady asks for God's favor, faith, and joy.

2/27/2021
-A man in Keijo Sweden thanks The Lord who gave His life for his salvation and sent him the Holy Spirit for comfort and safety and to help him in the fight against false doctrine. He requests prayer for his grandson's healing of diabetes and blessings for his family.

2/26/2021
-A man to find a new place to settle his family. He is persecuted and chased away from his home in Uganda because of his faith in Christianity. He is a converted Muslim.

2/25/2021
-Pray for a man in Keijo Sweden in his fight against false doctrine and for healing for his eyes.

2/24/2021
-Pray and give thanks for an inmate serving Life without Parole who just unexpectedly received honorgrade status. This could mean by late this year that he could be given day leave to attend church. He is a strong Christian and has been sharing The Word inside the prison for several years. It has become his ministry for life.

-A family has lost their son and brother unexpectedly. They need comforting assurance he is in heaven.

2/23/2021
-Pray for a wife who left her husband and would be welcomed back but her heart has become hardened.

2/22/2021
-Pray for a man who needs The Lord's blessings to help find a suitable staff member for his project. The current staff member does not seem to be performing well. He needs help to retrain and change him or find a new person. He needs help very soon. It has been hard to find a trustworthy and capable person.

2/17/2021
-Pray for a man who is suffering from COPD, losing weight, getting sicker and sicker.

2/16/2021
-Pray for a pastor whose wife walked out after 28 years and does not appear to be coming back.

2/15/2021
-Pray for a mother whose son has been estranged for years that he would come to love his mother once more and want to be part of her life. She has remarried and found sweet love once again after her husband went to heaven a few years back. She is having rotator cuff surgery 2/19/2021.

2/13/2021
-Pray for a man who must make new living arrangements and adjust his lifestyle due to developing cancer and the treatment of it.

2/11/2021
-Pray for Honduras – Honduras is the second poorest nation in Central America and one of the poorest in the Western Hemisphere. More than two in five rural families live in extreme poverty and don't know where their next meal will come from. Many children experience a limited childhood because they have to go to work, often in exploitative conditions. More than half of the population are children, and the streets are full of orphans and unwanted children who get pulled into gangs or the sex trade out of desperation.

2/10/2021
-A church who has one or two additional families infected by the covid virus every few days.

2/5/2021
-A niece who is suffering from severe depression and contemplating suicide.

2/4/2021
-A man whose place was destroyed by humidity. Everything is very damp including furniture, all clothing and all fabric in the house. It is impossible to live there until everything is dried out and repaired. The landlord doesn't want to take responsibility for the building issues. There are steps in place to dry the place out but progress is really slow. Please pray for a miraculously quick turnaround and that they will use the best methods possible for correcting the problems and that the landlord will take responsibility for resolving all building issues.

1/31/2021
– A couple who is about to become homeless again because they are being asked to leave the home in which they have been staying with friends but they don't know why.

1/25/2021
– A struggling couple who is going to VA in pursuit of a job opportunity and a fresh start.

1/23/2021
– A Christian who needs God's mercy and grace to deliverance them from a dark hole they can't get out of by themselves. Long seasons of dire circumstances has left them helpless and hopeless. They are asking God to bring them new support people and friends who are willing to help carry their burdens. Their physical, financial and emotional health needs serious restoration.

1/20/2021
– A church whose membership is becoming consumed with the Covid Virus.

1/19/2021
– A lady whose husband has severe heart issues and is declining more and more every month.

1/18/2021
– A lady whose brother-in-law suffers from Parkinson's Disease and has now developed pneumonia.

1/17/2021
– A lady who is harassed and maltreated and threatened constantly by a person. It is making her very sick and in trauma & shock and needs tight security and protection from this person. Pray that the offender is immediately suspended in office and brought to justice.

1/16/2021
– A lady whose brother went to heaven after a long battle with cancer and other health issues.
– A Pastor whose wife has left him.

1/13/2021
– A lady is in the hospital with pneumonia as a result of COVID-19. She has developed blood clots in her lung and is in serious condition.

1/11/2021
– A man's mother's salvation and healing. She lost her hearing, has memory loss, bad posture, body pain, and blood pressure issues. Pray for excellent health, a long life, and removal of debt for her as well. Also, pray for salvation and excellent health and long life for the man's uncle and aunt.

1/7/2021
– A lady's mother died unexpectantly after her husband died 6 months before.

1/6/2021
– A Pastor's marriage is in jeopardy of ending due to a breakdown of love for each other.

1/5/2021
– A young mother who is overwhelmed with depression tried to take her own life.

12/31/2020
A ministry couple tested positive for COVID-19.

12/28/2020
– The husband and son of an expectant mother in her final 2 weeks of pregnancy have just tested positive for COVID-19.

12/26/2020
– A son's mother went to heaven unexpectedly.
– A mother's son went to heaven unexpectedly.

12/25/2020
– Pray for families celebrating their first Christmas without their loved ones who went to heaven this year.

12/20/2020
– A friend who passed away who was not sure of his salvation.

12/21/2020
– A pastor's wife who is in dire need of a knee replacement.
– A lady in a nursing home who has just tested positive for the covid virus.
– A lady with a new leg prosthesis who needs strength and safety to do the theraphy needed to become proficient using it.

12/19/2020
– A man and his son who has just been diagnosed with Type 2 Diabetes.

12/17/2020
– A lady and her son who has just been hospitalized with terminal cancer.
– Prison ministry that is being newly organized.
– A ministry to the homeless that is being organized.

12/15/2020
– A man is having cataract surgery. He had it in the other eye previously and it did not go well.

– A planning group is establishing a need for and a business plan for a new Christian radio station.

12/14/2020
– A lady in a nursing home who is losing her eyesight.

12/13/2020
– A young assistant pastor who is transitioning to senior pastor.

12/10/2020
– A man whose family has been infected by the corona virus including him, his wife, his brother, his nephew, and his nephew's wife.

– A lady whose elderly brother's wife has just been diagnosed with an aggressive and advanced form of cancer.

12/09/2020
– A lady asks prayer for her friend whose husband is suffering from advanced Alzheimer disease, whose son is falling away from The Lord, and who has fallen and broken her hand so badly she may never be able to teach piano again.
– A lady whose mother went to heaven this past September and is grieving really hard.

12/07/2020
– A lady who has suddenly been terminated from her job due to her Christian beliefs and the way she performs her job so as to be faithful to The Lord.
– A lady who has tested positive for covid-19 and is in the hospital.

11/12/2020
– A ministry whose outreach is spanning the globe and needs funding to provide written material for trainingg new believers.

11/09/2020
– A widow who is disabled and has meager disability income and cannot afford to make basic repairs and upkeep to her home-place of 35 years. Without help she will lose her home within a few months.

10/16/2020
-A man suffering from late stage type 1 diabetes and losing use of his legs and feet to the extent he may be unable to walk within a year.

10/03/2020
– A man who is grieving the loss of his wife and needs encouragement and peace to believe she is in Heaven waiting for him.

09/30/2020
– A Pastor who has multiple serious things going on including a fall, infections, head injury, and diabetes.

09/18/2020
– A disabled lady on a low fixed income needs many home repairs that would use up her entire income for almost 2 years. Pray that her GoFundMe page helps.

09/17/2020
– A lady who is seeing her doctor to see if surgery is needed for bleeding and is worried because she can't afford to miss any work.

09/15/2020
-A widow asks prayer for God to make a way for her to pay her utility bills and get her hot water heater repaired. She has had no hot water for a year. She also needs a way to get her car repaired so she will not miss any more work and lose her job.

09/14/2020
-A newly married wife asks for God's guidance whose drug addicted husband just left her for another woman who lured him away with her supply of drugs.

09/04/2020
-A mother asks for prayer for her son's girlfriend and her mother that were in a bad wreck yesterday and are in serious condition in the hospital. The mother is also going to need back surgery and is awaiting the results from a biopsy for suspected breast cancer. She is really feeling over-whelmed.

09/02/2020
-A mother asks for prayers for her son who is in Navy boot camp. He has had a setback and needs Gods touch. The mother also asks for prayers for her brother who is struggling with health issues.

08/25/2020
-A lady asks for prayer for her niece who has severe back issues and is having a CT scan tomorrow.

08/14/2020
-A pastor is requesting prayer for the church he leads that God will lead the church to transition to a "Disciple-Making Church".

08/04/2020
-Tonya needs prayer because she is hurting in her back and legs really bad.

07/20/2020
-Dad died suddenly from a stroke.

07/19/2020
-78 Yr. old homeless lady has been sleeping in car for 52 days. May have a place to stay 7/20. Pray she gets it. Her car won't run so she is sleeping in the dangerous summer heat.

07/16/2020
-My husband and I are going to be sleeping in the car after 11 o'clock today. Pray we find help to get us a room again. My husband does have a job interview on Monday just trying to make it til then. Pray we also find food.

07/15/2020
-Unspoken prayer request for Sherry.

07/07/2020
-Young boy accidentally drowned at beach.

06/30/2020
-Wife fell, broke hip, surgery today.
-Pastor's daughter having lots of pain for long time, having surgery to fix today.

06/26/2020
-Husband died suddenly in the middle of a sentence.

06/20/2020
-Father went to heaven unexpectly.

06/19/2020
-97 year old Mother went to heaven after a long tiring struggle following a stroke.

06/18/2020
-Widower finally got his prayers answered to go to Heaven to be with his wife.

06/14/2020
-Family has lost apartment, No food, No jobs, No family who cares.

06/10/2020
-Husband & Father died suddenly.

06/04/2020
-Loving husband, father, grandfather, great grandfather went to heaven after failing heart for several years.

05/31/2020
-Widowed mother w/ 6 children needs help getting grave marker for husband who died suddenly.

05/13/2020
-Step-father was just shot and murdered a few hours ago by his own cousin over a family dispute.

05/08/2020
-Wife went to Heaven very suddenly.

05/07/2020
-Dad went to Heaven.

05/03/2020
-Nephew was at home waiting for The Lord's angels to take him home and they did.

05/02/2020
-Husband & Father who has end stage heart disease and is moving from the hospital to Rehab today. Moved back to home 5/14/2020 but back in ICU.

04/24/2020
-Special unspoken request that is troubling her heart and hurting it very badly.
-Dad had a stroke 4/23 and is in the hospital.
-Leg wound is now infected with mercer.

04/22/2020
-Niece was in a very bad auto accident and is in serious condition in the hospital.
-Husband was admitted to ICU this past Saturday in very critical shape – too critical to move to Duke where he needs to be. He has a blood clot in his lung and pneumonia plus severe heart and kidney damage. He has regained consciousness but is still in critical condition.
-Dad was in the hospital this past week. His blood pressure had been low. He had some fluid around his heart.
-Husband took a bad fall in the bathroom last Wednesday, cut his face, and banged himself up. EMS took him to the ER to dress his wounds and then sent him home. The excitement of falling and hurting himself triggered heart spasms.
-Mother Betty went to heaven yesterday.
-Son is flying to California where his Dad is in hospice care and is at the end of his life.

04/13/2020
Sweet mother, grandmother, great grandmother went to heaven after several years of progressing dementia.