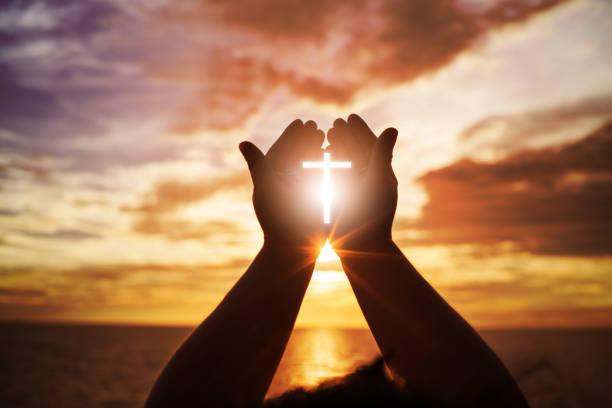 Do not be anxious about anything, but in every situation, by prayer and petition,
with thanksgiving, present your requests to God. And the peace of God, which transcends all understanding, will guard your hearts and your minds in Christ Jesus.
Philippians 4:6-7
Therefore, confess your sins to one another and pray for one another, that you may be healed. The prayer of a righteous person has great power as it is working.
James 5:16
Current Prayer Requests
09/30/2020
– A Pastor who has multiple serious things going on including a fall, infections, head injury, and diabetes.

09/18/2020
– A disabled lady on a low fixed income needs many home repairs that would use up her entire income for almost 2 years. Pray that her GoFundMe page helps.

09/17/2020
– A lady who is seeing her doctor to see if surgery is needed for bleeding and is worried because she can't afford to miss any work.

09/15/2020
-A widow asks prayer for God to make a way for her to pay her utility bills and get her hot water heater repaired. She has had no hot water for a year. She also needs a way to get her car repaired so she will not miss any more work and lose her job.

09/14/2020
-A newly married wife asks for God's guidance whose drug addicted husband just left her for another woman who lured him away with her supply of drugs.

09/04/2020
-A mother asks for prayer for her son's girlfriend and her mother that were in a bad wreck yesterday and are in serious condition in the hospital. The mother is also going to need back surgery and is awaiting the results from a biopsy for suspected breast cancer. She is really feeling over-whelmed.

09/02/2020
-A mother asks for prayers for her son who is in Navy boot camp. He has had a setback and needs Gods touch. The mother also asks for prayers for her brother who is struggling with health issues.

08/25/2020
-A lady asks for prayer for her niece who has severe back issues and is having a CT scan tomorrow.

08/14/2020
-A pastor is requesting prayer for the church he leads that God will lead the church to transition to a "Disciple-Making Church".

08/04/2020
-Tonya needs prayer because she is hurting in her back and legs really bad.

07/20/2020
-Dad died suddenly from a stroke.

07/19/2020
-78 Yr. old homeless lady has been sleeping in car for 52 days. May have a place to stay 7/20. Pray she gets it. Her car won't run so she is sleeping in the dangerous summer heat.

07/16/2020
-My husband and I are going to be sleeping in the car after 11 o'clock today. Pray we find help to get us a room again. My husband does have a job interview on Monday just trying to make it til then. Pray we also find food.

07/15/2020
-Unspoken prayer request for Sherry.

07/07/2020
-Young boy accidentally drowned at beach.

06/30/2020
-Wife fell, broke hip, surgery today.
-Pastor's daughter having lots of pain for long time, having surgery to fix today.

06/26/2020
-Husband died suddenly in the middle of a sentence.

06/20/2020
-Father went to heaven unexpectly.

06/19/2020
-97 year old Mother went to heaven after a long tiring struggle following a stroke.

06/18/2020
-Widower finally got his prayers answered to go to Heaven to be with his wife.

06/14/2020
-Family has lost apartment, No food, No jobs, No family who cares.

06/10/2020
-Husband & Father died suddenly.

06/04/2020
-Loving husband, father, grandfather, great grandfather went to heaven after failing heart for several years.

05/31/2020
-Widowed mother w/ 6 children needs help getting grave marker for husband who died suddenly.

05/13/2020
-Step-father was just shot and murdered a few hours ago by his own cousin over a family dispute.

05/08/2020
-Wife went to Heaven very suddenly.

05/07/2020
-Dad went to Heaven.

05/03/2020
-Nephew was at home waiting for The Lord's angels to take him home and they did.

05/02/2020
-Husband & Father who has end stage heart disease and is moving from the hospital to Rehab today. Moved back to home 5/14/2020 but back in ICU.

04/24/2020
-Special unspoken request that is troubling her heart and hurting it very badly.
-Dad had a stroke 4/23 and is in the hospital.
-Leg wound is now infected with mercer.

04/22/2020
-Niece was in a very bad auto accident and is in serious condition in the hospital.
-Husband was admitted to ICU this past Saturday in very critical shape – too critical to move to Duke where he needs to be. He has a blood clot in his lung and pneumonia plus severe heart and kidney damage. He has regained consciousness but is still in critical condition.
-Dad was in the hospital this past week. His blood pressure had been low. He had some fluid around his heart.
-Husband took a bad fall in the bathroom last Wednesday, cut his face, and banged himself up. EMS took him to the ER to dress his wounds and then sent him home. The excitement of falling and hurting himself triggered heart spasms.
-Mother Betty went to heaven yesterday.
-Son is flying to California where his Dad is in hospice care and is at the end of his life.

04/13/2020
Sweet mother, grandmother, great grandmother went to heaven after several years of progressing dementia.